SAC Raging Bull – Harley Davidson Division
10 Good reasons why you should consider SAC-Raging Bull as your preferred Harley Davidson Service Provider
We can take care of ALL of your Harley needs no matter how big or small
More than 80% of our customers are returning customers
Many of our customers come from far & wide
We are a RMI accredited workshop
We have courtesy cars available on request – free of charge
We can arrange a collection & delivery service if requested
A specialized motorcycle courier service can be arranged to fetch & deliver your bike anywhere in South-Africa
All our work is covered by our unique SAC Raging Bull 6 month Why Worry Warranty
We use original Harley Davidson Oils & Parts or if requested better
The SAC Car, Bakkie & Truck group which now has around 25 outlets country wide was established back in 1983 by Stephen Fischer, who now assists in serving the Harley customers at SAC Raging Bull.
Prime Business Park, Unit 24 Rabie Street Vanderbijlpark, South Africa
Phone:
+27 016 981 7199
|
+27 016 981 8500
|
+27 016 981 7135
Click HERE to register for updates & save this number on your device: 066 261 5432 to receive WhatsApp messages.
SAC Raging Bull – Unleashing Harley Power!
A little-known fact is that Steve Fischer, the founder of Steves Auto Clinic, the country's leading aftermarket independent automotive group, didn't start cutting his mechanical teeth on cars over 30 years ago.
His passion for all things motorised began way before that as a teenager working out of his parent's garage at home, servicing and tuning motorcycles.
The progression from there was into working on and tuning Alfa Romeos, with the first SAC branch in Vanderbijlpark opening in 1983.
Since then the group has grown into the authoritative powerhouse it is today, with branches all over the country, a trucking division, an R&D Centre and even a world class in-house engineering facility.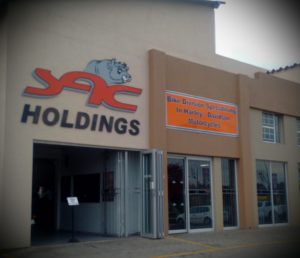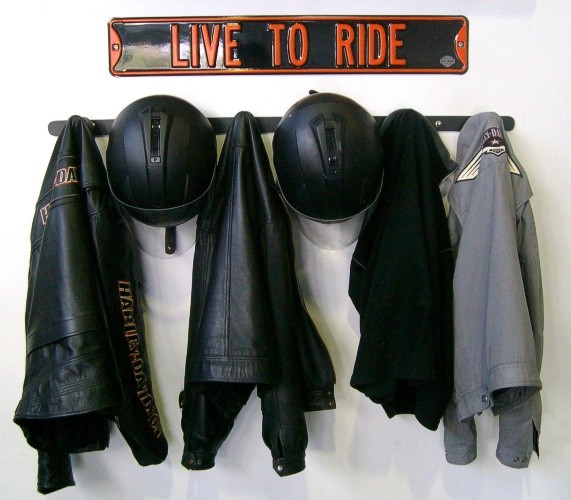 Being a man that has always been fascinated with Harley-Davidsons and a rider of one of these machines himself, the full array of services and options to be offered will be concentrated on these legendary motorcycles.
What this means to you is that the years spent perfecting tuning methods and constantly pushing the boundaries in the quest for reliable power when it comes to cars and bakkies will now be passed down into the field of motorcycling at SAC Raging Bull in Vanderbijlpark.
The basic mechanical principles remain the same and as such you can be assured that your Harley will be serviced and repaired to the highest standard using only genuine Harley-Davidson parts.
And should you want to unleash some of that dormant power that you know is present in every Harley, Fischer is the right man to sort this out via electronic chip tuning right down to offering the full array of performance engineering options from gas flowing of the heads too big bore kits that will put your Harley into another performance class altogether.
SAC HD – Specializes in the following models:
• 1200 Custom
• 1200T Superflow
• Forty Eight
• Iron 883
• Nightster
• Roadster
• Seventy – Two
• Superflow
XL1200C
XL1200T
XL1200X
XL883N
XL1200N
XL883R
XL1200V
XL883L
• Fat Bob
• Low Rider
• Street Bob
• Super Glide Custom
• Switchback
• Wide Glide
FXDF
FXDL
FXDB
FXDC
FLD
FXDWG
• Breakout
• Cross Bones
• Fat Boy
• Fat Boy S
• Fat Boy Special
• Heritage Softail Classic
• Rocker
• Softail Deluxe
• Softail Slim
• Softail Slim S
FXSB
FLSTSB
FLSTF
FLSTFBS
FLSTFB
FLSTC
FXCWC
FLSTN
FLS
FLSS
• Electra Glide Classic
• Electra Glide Ultra Ltd
• Road Glide Special Street
• Road Glide Ultra
• Road King
• Road King Classic
• Street Glide
• Street Glide Special
• Tri Glide Ultra
• Ultra Classic
• Ultra Classic Low
• Ultra Limited
• Ultra Limited Low
FLHTC
FLHTK
FLTRXS / FLHX
FLTRU
FLHR
FLHRC
FLHX
FLHXS
FLHTCUTG
FLHTCU
FLHTCUL
FLHTK
FLHTKL
• CVO Road Glide Ultra
• CVO Softail Convertible
• CVO Street Glide
• CVO Ultra Classic Electra Glide
FLTRUSE
FLSTSE
FLHXSE
FLHTCUSE
• Night Rod Special
• V-Rod Muscle