Dynamometer / Dyna Testing Services for your Harley / Dyna Evaluation
Sportster – Dyna – Softail – Road King – Touring – V-Rod – Street Glide – CVO
KW – HORSEPOWER – TORQUE
How do we measure up?
SAC Raging Bull's dynamometer / dyno measures power at the wheels and corrects to sea level. At the end of the day, the power that has been measured on the dynamometer / dyno doesn't really matter. Why?
It's all about the difference – the gain or the increase.
For example, an 883 Harley Davidson Sportster that has not been modified in any way is roughly 43kw while a Harley Davidson 110 CVO as you buy it can be somewhere between 82kw and 88kw. V-Rods on the other hand rate somewhere between 90kw and 109kw if it is a V-Rod Muscle.
V-Rod (2010 / 2011)
We have modified a few air-cooled big twins or tested and tuned them as they come and seen a 109kw for Harley Davidson 110 Cubes, 113 Cubes, 116 Cubes or even the mighty 120 Cube. They all top out at around 110kw on our dyna.  We are not keen on tuning or modifying Harley Davidson V-Rods but if we need to we will.  We don't like running a bike on a dyna at around 9500rpm under load and keeping it there for a few seconds.
More recently we have seen a few V-Rods at around 110kw after some modifications and one or two even went up to 125kw – That's full house of course.  It has been said that our dyna measures very optimistic power figures – Who cares at least it's a comparative measurement and it's always the same.
Dyno tuning and Dyna testing services can be carried out when your Harley is in for a service or repairs, or you can take advantage of our state of the art dynamometer and leave knowing that your Hog is tuned and running as good as it can!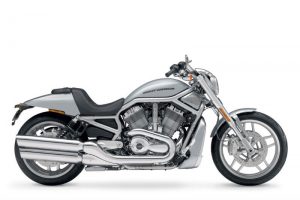 You might also find the following pages interesting: