Harley-Davidson Detailing – Washing – Valet
Wash Bay – Grooming (TLC)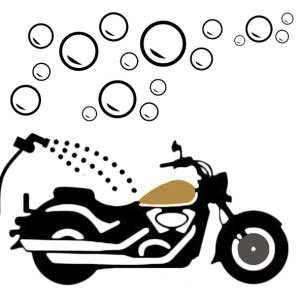 Harley's are no ordinary bike and mostly are accessorized to the hilt.
You can't entrust the washing and cleaning of you Harley Davidson to anyone. Fine scratching and chrome damage will be imminent.
Bring the bike to us and leave it for a day or so, we will do the job properly for you and make you proud.
Not only will we wash your Harley but also give it a once over. Good qualified eyes will spot any loose or potentially damaging parts and report it to you.
Screens highly polished chrome and paintwork will be awarded the TLC and effort needed to preserve such a legendary bike.
Your Harley is not just any old bike so don't clean it with just any old rag or polish, use the right stuff.
Read more about: 
Harley Davidson Performance Upgrade Options

Now should you be the kind of Harley Davidson rider that wants a smoother more refined ride, or perhaps you are even just the kinda person who wants more power and performance to make your outride that much more fun, then it is time you speak to us about what we can offer you in terms of upgrading your existing engine.
More interesting pages to read: